Bordeaux Diaries: Wine and Dine
Wednesday, March 01, 2017
This is diary entry number 2 of my Bordeaux trip and this entry documents how I spent my Valentine's day with my boyfriend. Bordeaux was like a daze the more I try to reminisce it, something about it was very charming and I can't come up with a word to describe it.
(Maybe it's just me experiencing post Valentines blues)
I know I always keep talking about medieval towns and fairy tale places on my blogs but Bordeaux just swooped right in there and made my Valentines like some princess movie.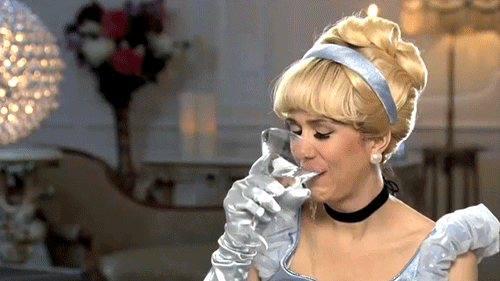 This princess however just came back from Barcelona after partying at the ball, shoe-less, because the heels she was wearing were too high and she just wasn't bothered after the shots started kicking in. After a 5 hour carriage trip, she finally arrived back in her bedroom chamber, unaware her prince was waiting for her. The princess was shocked to see him there but her eyes didn't lie and he really was there. He who had traveled land and sea just to see her so he could spend her birth-week with her...
I think that's enough cringing because I'm just exaggerating at this stage. Safe to say that writing romance novels is not for me.
Before you continue on reading, I found out I wasn't able to charge my go pro nor my camera; which were all drained from my previous trip so most pictures were taken from my phone or my boyfriend's. I apologise for the awkward sizes for most pictures then.
Excuse the bags under the eyes. I didn't have much sleep the night before nor the nights when I was in Barcelona.
La Cité du Vin
Cité du Vin
was my favourite place visited above all in the city.
We got on the line B tram to get there.We paid €16 because it is the deal they have for students but the normal price for adults is €20 (for other prices link down below).
I didn't know what to expect from this museum. Honestly, I thought they would just be showcasing old bottles of wines but it was nothing like that. It was very high-tech. They gave us earphones and some kind of phone-thingy and we hover it around the screens and desks and our virtual guide would start talking. It was really fascinating learning about the history of wine and the different kinds of wine. I really am upset I didn't take enough more pictures of our tour because there was a lot of holograms, animation effects and fun features but I got caught up in the enjoyment.
Everyone who was viewing the museum had these earphones and tour guide remotes.
As I've said my first Bordeaux diary entry, we weren't able to take an obligatory mirror pic at the Miroit d'eau so why not at the La Cité du Vin?
After the tour, we went up to the top floor for some wine tasting. At the top we were greeted with a beautiful sight featuring the Garonne River and the bridge Pont Jacques Chaban-Delmans.
At the bar we were served by baristas that asked us what type of wine we like. I told her I like white wine or rosé and that i prefer smooth, fruity tastes. She suggested two kinds and I really liked the way she described how each wine tasted in detail. Why? Because when I tasted the wine, every detail she mentioned about its aroma, texture, flavour and after taste was on point. I had sweet white wine; grapes mixed with tropical mangoes. Sipping great wine and marveling at the river sunset was the cherry on top to this Valentine's day trip.
I was more than halfway to finishing my glass till I realised this moment was one for the pictures and must be shared in instagram
We did a lot of walking around the streets of Bordeaux when the sun was setting. The sky turned to pink and thinking about how we were there to celebrate love on the day of love was just so romantic. I guess the reason why I don't have a lot of pictures to share of the main sites was because we were caught up living in the moment of the seeing the sites themselves. As well as the streets and crannies that went along our way to get there.
For other places I went to see in Bordeaux city centre
link here
Valentines day is one of the busiest nights for restaurants so because of that pretty much most restaurants needed a reservation and my boyfriend didn't have one.
(I wasn't upset of course because I was already grateful enough he came to visit me and bring me to Bordeaux)
We tried to go earlier for dinner in hope people who had reservations haven't arrived yet. We found a well known restaurant through TripAdvisor and made our way down there. We were nearly there till we stumbled upon this restaurant called L'alysson Brasserie and ate there instead because we were just hungry and the menu looked good. Also, the staff were friendly and spoke English. The food was really nice and affordable. Dessert was all really good. All that walking around really did make us hungry. The spontaneity of finding and eating in this restaurant really did add to that feel a spontaneous Valentines day.
The dessert looked so good that my boyfriend tasted it first before grabbing a pic of the apple pie topped with ice cream. As for mine, the picture part didn't even happen. I ate that Toblerone mousse straight away.
Over all, Valentines day was just perfect. I've only celebrated Valentines day once before this and it was last year with him. It was our first date and it mostly was just us walking around Dublin, looking for a place to eat because everything was booked. We ended up eating in a Korean restaurant and going to an arcade. He tried win me a teddy from the claw machine but when I asked if I could try, I ended up winning the teddy myself. Despite that, his efforts were cute and he really did upgrade this year. I had a lot of fun in Bordeaux and it certainly will be an unforgettable trip for me.
I know February is the month when most people give up on their new year resolutions and diets, and accept the fact that their hot summer bodies will have to be postponed for yet another year but this month seem to always be a good month for me. I still hope you all had a wonderful and romantic February, a mouthwatering Pancake Tuesday and a great kick off to March!
A bientôt, Dawn
Gif Source: Giphy