VIVA Ireland: My Experience and Review
Friday, August 16, 2019
In my last post, I shared with you guys what the company Viva Ireland. Just a quick explanation if you don't know what it is, it is a house sharing agency for international people in Ireland. They accommodate internationals who come to Ireland to study, work or even start a new life.
In July 2018, I stayed in one of their houses in Dublin city centre for a week and I must say that my experience with them is one of those experience I would never forget during my "adulting" life. I had the opportunity to meet people from different cultural backgrounds and live with them under the same roof; and all I can say is that it was nothing but good memories.
Self-check In
After signing your contract and paying my rent with them in their office, they sent me details on how to check-in the house. They highlighted that the check-in was after 2pm and how to access the keys in order to get in the house



Goody Bag
In the email they sent me, they also gave instructions on which room I was staying in. When I entered my room, my bed had fresh bed sheets on them. A goody bag and a letter was left on top of my bed. The letter and goody bag came from Viva Ireland. The letter contained just a short welcoming message from them and some places to visit around Dublin. Inside the goody bag they gave me some basic toiletries, like a face towel, toilet roll and tooth brush. They also gave some small snacks too. I really liked this small gesture from them as it made me feel welcomed and of course, who doesn't like goody bags?
Unnoticed Arrival
Viva Ireland informed me that when I arrive at the house, tenants were not aware of my arrival as Viva Ireland didn't inform them. I stayed in a quadruple room but I only shared with one room mate so it wasn't hard to make introductions. Don't be discouraged just because people don't know you're arriving because its a good way to practice your english and get outside of your comfort zone.
When I was unpacking and putting my food in the kitchen, that was when I got to meet a lot more of the house mates. They were all so friendly and welcoming. They explained to me how things work around the house and that it made it easy to settle in to the house on my first day so easily.
International Environment
One of the highlights of my stay was that it was very culturally diverse environment. They came from France, Brazil, America, Italy and Japan. I really enjoyed making friends with the current occupants of the house but there was a lot of names to remember and some hard ones too but I got used to it.
You would think there would some kind of language barrier but there wasn't any really! Everyone in the house mostly came to Ireland to improve on their english. It was an environment where mistakes in grammar were openly made and were corrected in order to help each other with improving their English. The others came to Ireland to start a new life and a find a new job, while others come for work placement.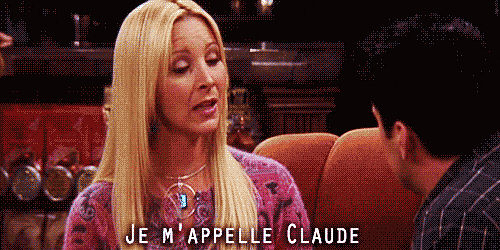 It was really interesting to hear their stories and learn something from each of their country. It felt like being in a family too because at night when every was at home, we would have dinner together. I didn't think it was agreed with by everyone that someone at night will cook for the entire house of 12 but for some reason people did cook food for everyone or everyone would share there food. Why spend money on a brazilian or french restaurant when your housemates can just cook you their native food right?
Before I wrap things up, here are a few household rules I had to follow while I was under their accommodation, you are asked to limit making noise between 11pm and 7am as people will be sleeping. It is important to respect this as people do have work and classes in the morning. Smoking isn't allowed in the house and I think that goes for most of their properties too. This last rule I guess goes without saying, but of course, respect your other housemates. It is important to get a long with them and keep an open mind when your're living with different cultures.
If you would like to check out the property I stayed at, the link is here. For other properties available in Viva Ireland in the Dublin area, the link is here.